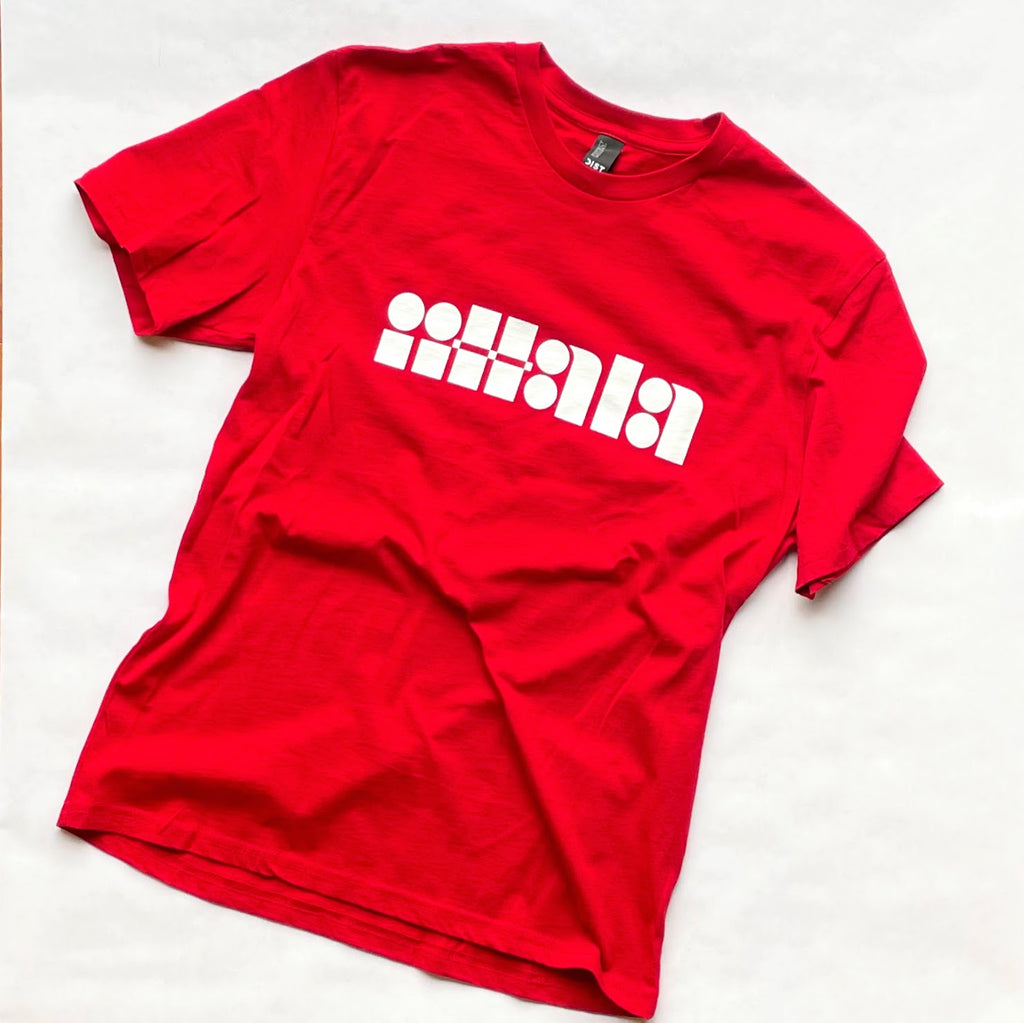 Logo Tee: 1970s iittala Red
100% cotton standard-sized fine jersey tee featuring the early 1970s-era logo for the Finnish modern glass brand iittala. Shirt in red, logo in white.

iittala is known for its modern glassware, having produced some of the most iconic designs of the 20th century.

The company was founded in 1881, and adopted modern styles as early as the 1930s. Famous glassware designs from the mid-century period include the Alvar Aalto's Savoy Vase, Kaj Franck's Kartio glassware, Tapio Wirkkala's Ultima Thule glassware and Timo Sarpaneva's i-series of glassware.
iittala's official i-logo, the i inside a red dot, was designed by Timo Sarpaneva for his i-series in 1956 and has served as the official logo ever since.

At some point in the late 60s or early 70s iittala experimented with a new, more stylized treatment for their logo, used in addition to the i-logo. It appeared on a variety of products for a short time, and by the mid-1970s appears to have been phased out.

A great item for anyone interested in vintage design or graphic design!

---
Share this Product
---
More from this collection